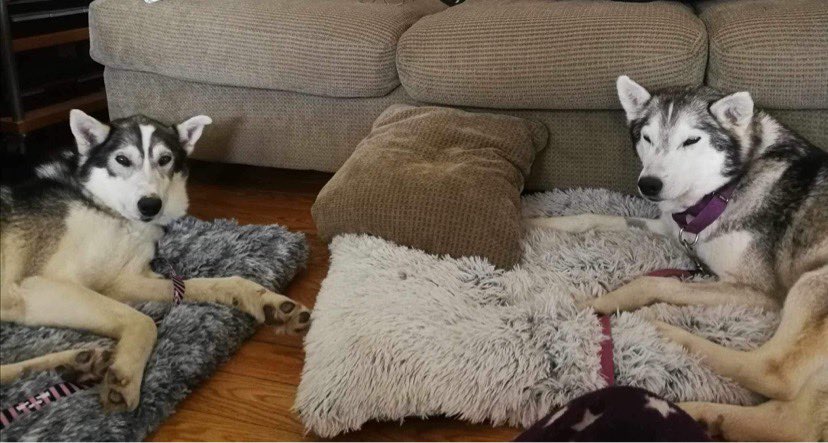 Breed: Huskies
Age: 8 year old siblings

Other Dogs: yes, but slow intros please as we can be nervous nellies
X Cats: No cats or small animals, due to prey drive

Housetrained

Crate trained

Kids: older respectful kids please

Medical: Freddy had 1 seizure prior to entering our care but no further symptoms since then. It is suspected this was caused by extreme stress he was feeling being in the shelter environment.
Status: Accepting applications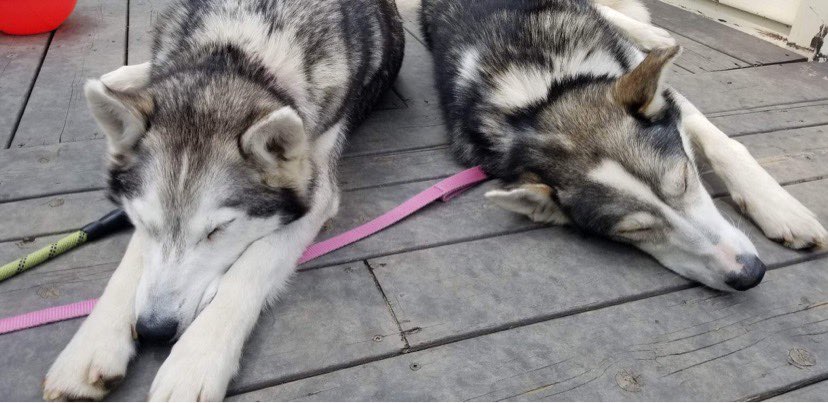 We are a bonded pair. We must get adopted together but that just means we're double the cuteness, double the fun!
We are 8-year-old siblings who you might recognize from social media as we were urgently pulled from a shelter thanks to the kind folks at Rocky Road Rescue and their supporters, who found us a foster home in no time.
We are both crate trained and enjoy napping in them when we get sleepy. We aren't huge pullers on the leash and we respond well to distraction. We greet our humans with happy tails and good manners – no barking or jumping from us! We're good doggies.
We're a bit wary of or startled by small kids who move quickly and erratically but we are curious about them and likely just need more exposure. We don't need a super active household but would love a fenced backyard or a park nearby for walks.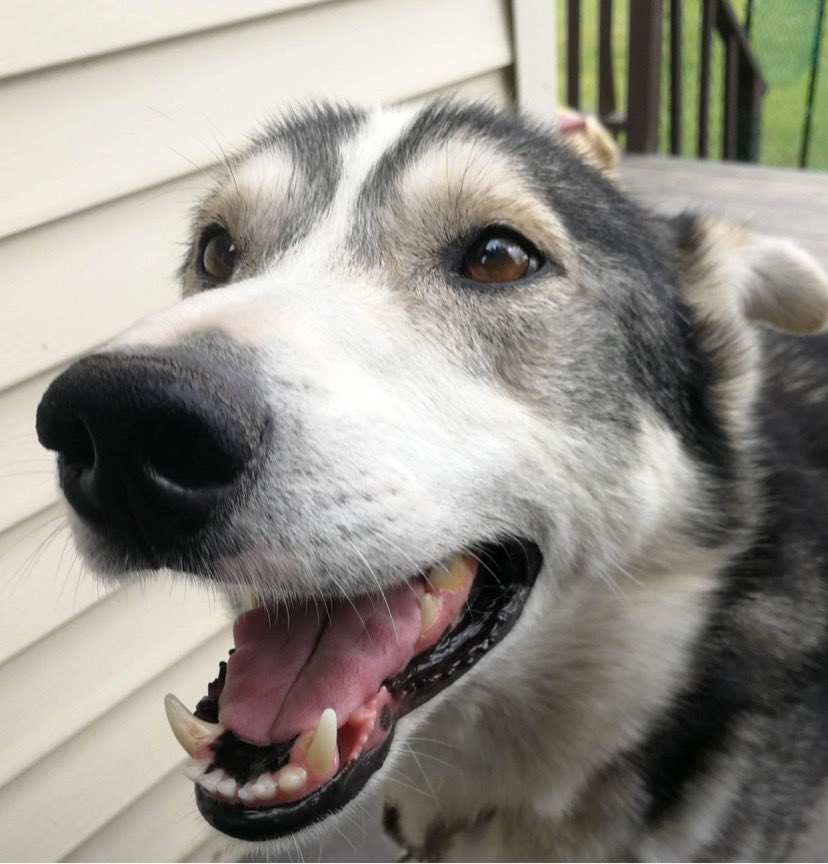 I'm Freddy! I have low energy and can come off as a little aloof, but I just like to sit back and watch my surroundings and follow Souris around, until I get more comfortable.
Once I'm settled in, I target the person most likely to give belly rubs and flip myself over on my back, grinning my heart-melter smile. I can be a total mush.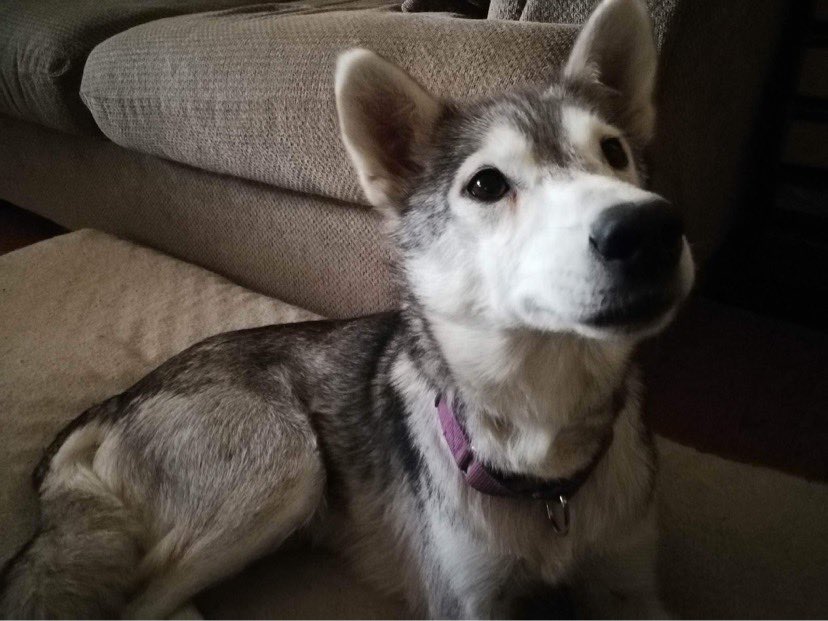 I'm Souris! I have more medium energy and can be soooo cuddly, it borders on being pushy! My bad… I just love to receive love.
I'm the leader of our duo, as I'm more adventurous and quicker to trust. I'm highly motivated with pets/attention, even more so than treats. I'm a people person, what can I say!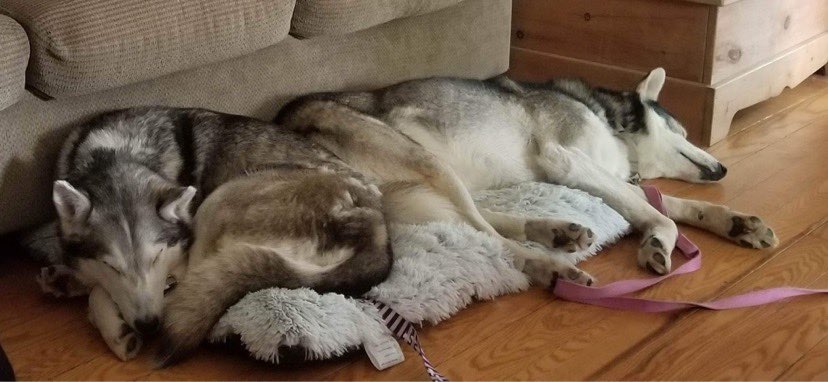 We're looking for our forever home with humans who want to spend lots of time with us. We like to be near you as much as possible, so hybrid workers, empty-nesters or retirees would be perfect for us.
Interested in adopting us? Please fill out an application!