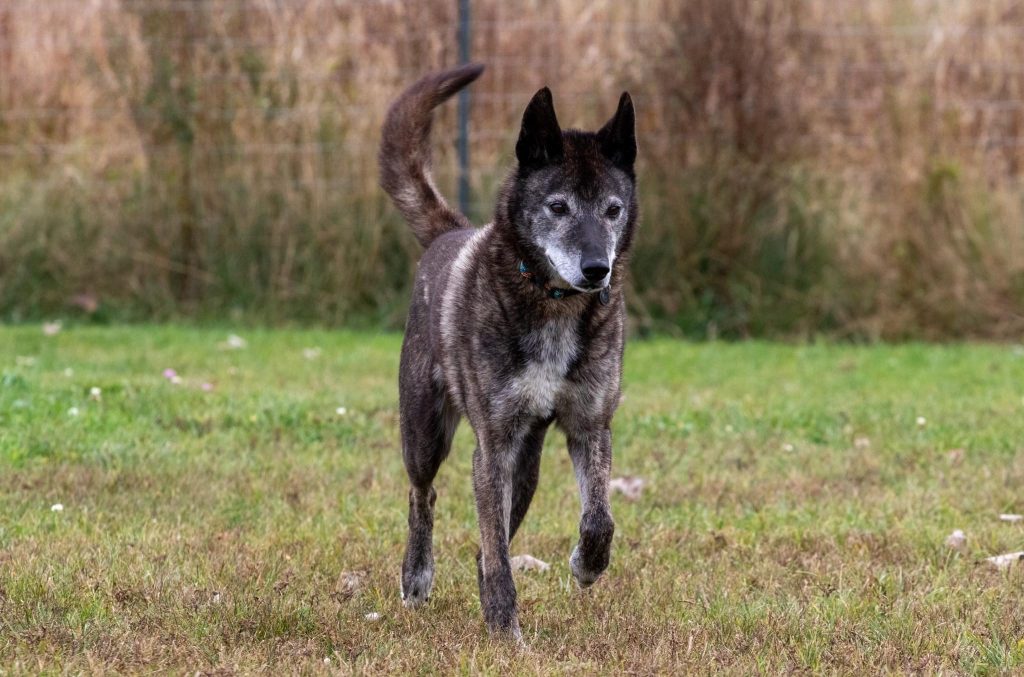 Breed: Husky mix
Size: Medium (approx 45lbs)
Age: 10 years old
✅Dogs
✅Older kids
❓Cats, untested.
Medical: Needs some dental extractions (both paid for by the rescue). Stiffness in hips, starting on supplements. Pain relief will be necessary in the future and would be benefit from other hip treatments. Limited or no stairs in my forever home, please!
Adoption Fee: $750 (the rescue will be paying over $1000 for my dental work)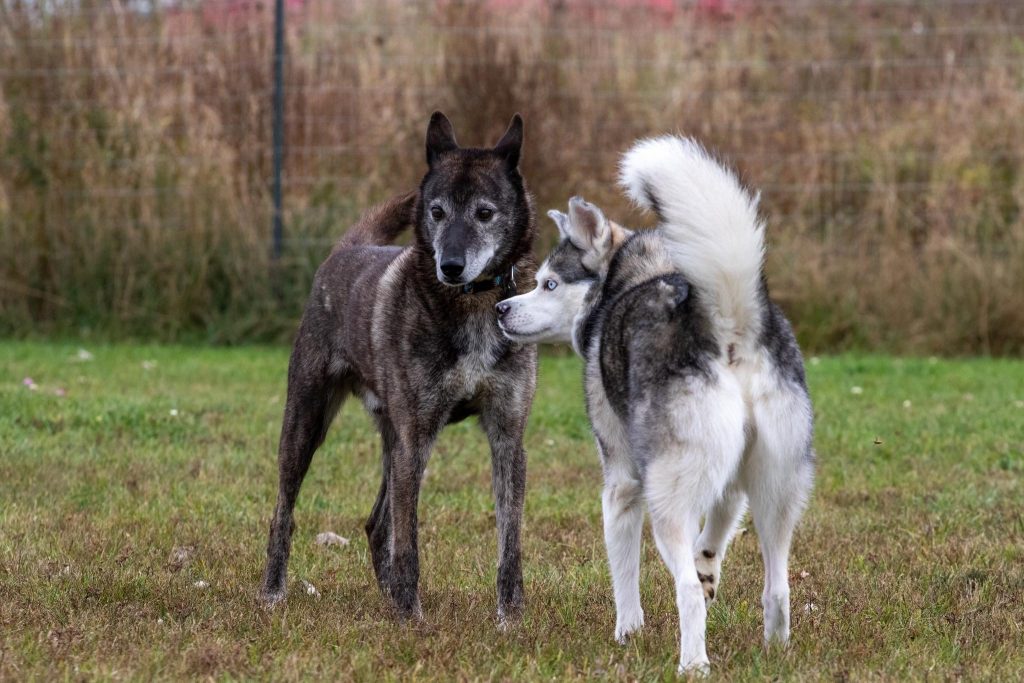 Hey, my name is Shy or Shilo.
I'm a 10 year old recently retired sled dog. As my name suggests, I am a shy guy but like to greet my fosters by wagging my tail and asking for some pets. I'm starting to warm up to other people as well and will occasionally ask for some scratches from strangers.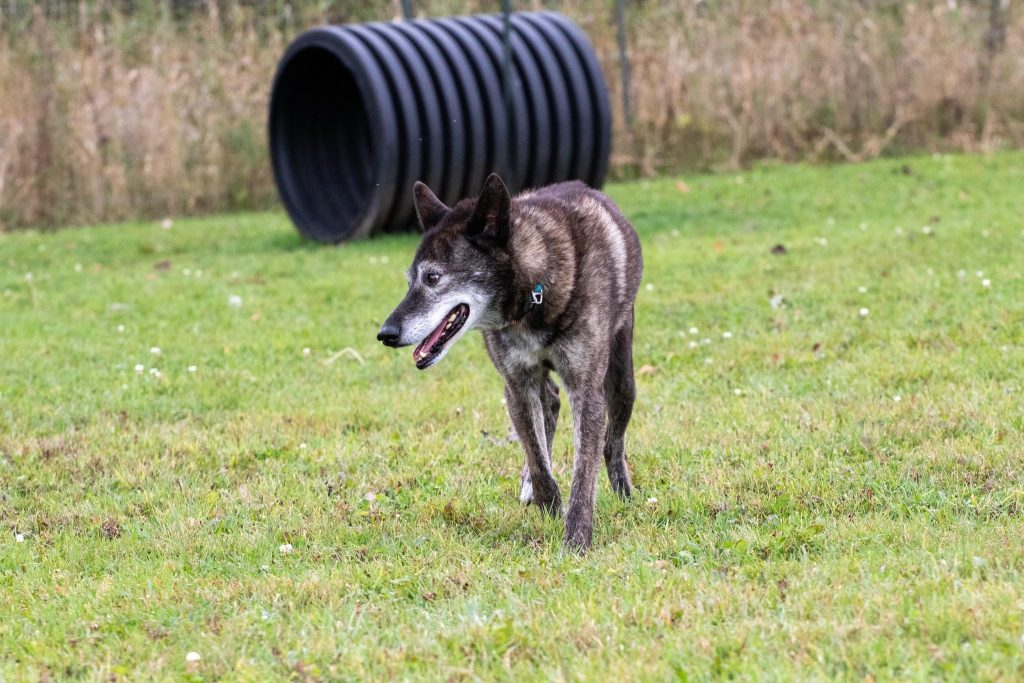 My foster family adores me (you might have to pry me from their hands) and I'm living with my dog buddy, Spike, also a retired sled dog. He's been showing me the ropes of being a house dog and I would love to live with another confident dog. I'm crate trained and like to nap in there. I also like to eat my food off of the floor – bowls are weird to me.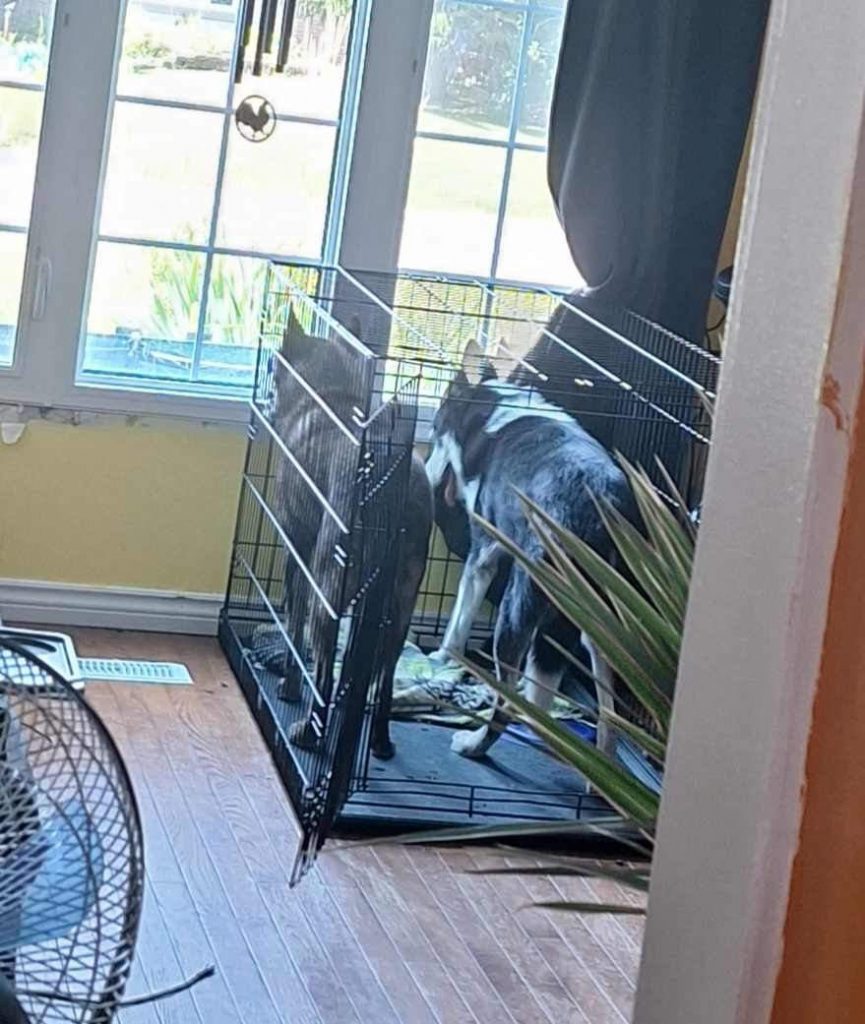 I'm great on leash and have no dog reactivity. I can live with kids but older only please as I need someone who can understand respecting my space and old man bones.
If you have patience to help me continue to come out of my shell and a dog who needs a friend, please apply for me today!