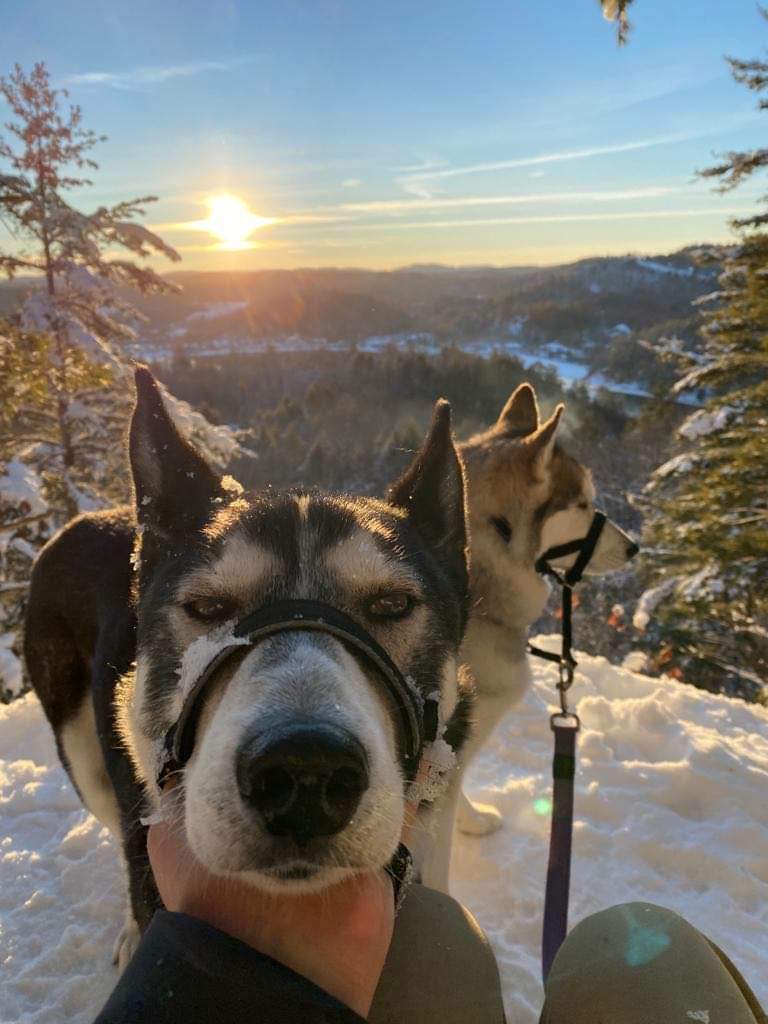 Breed: Husky mix.
Age: Approximately 8 years old
✅Neutered
✅Up-to-date vaccines
Energy Level: Medium
Size: Large (approx. 60lbs)
✅Dogs
✅Kids
⛔Cats or small animals.
Medical: Some vision loss (doesn't impact his life in any significant way). Bone spurs/Spondylosis: more info below. Pain management and reduced activity needed for the rest of his life.
Adoption Fee: $750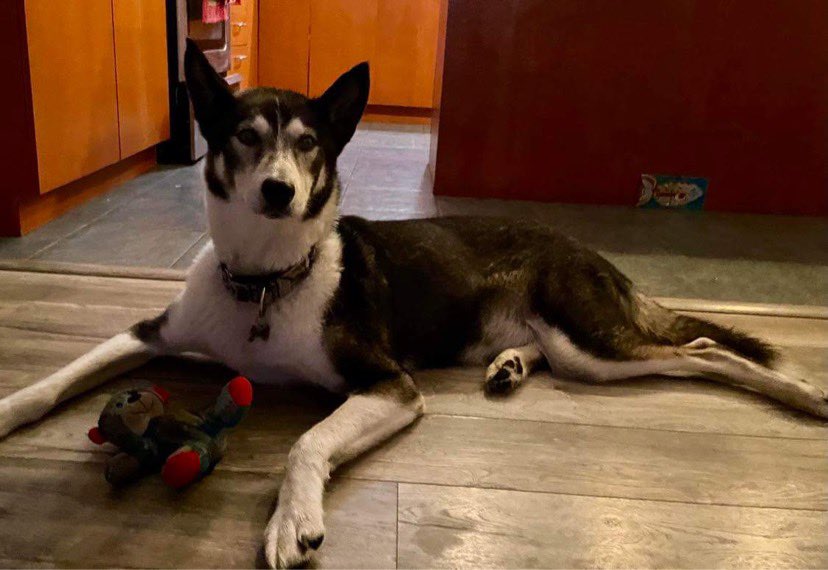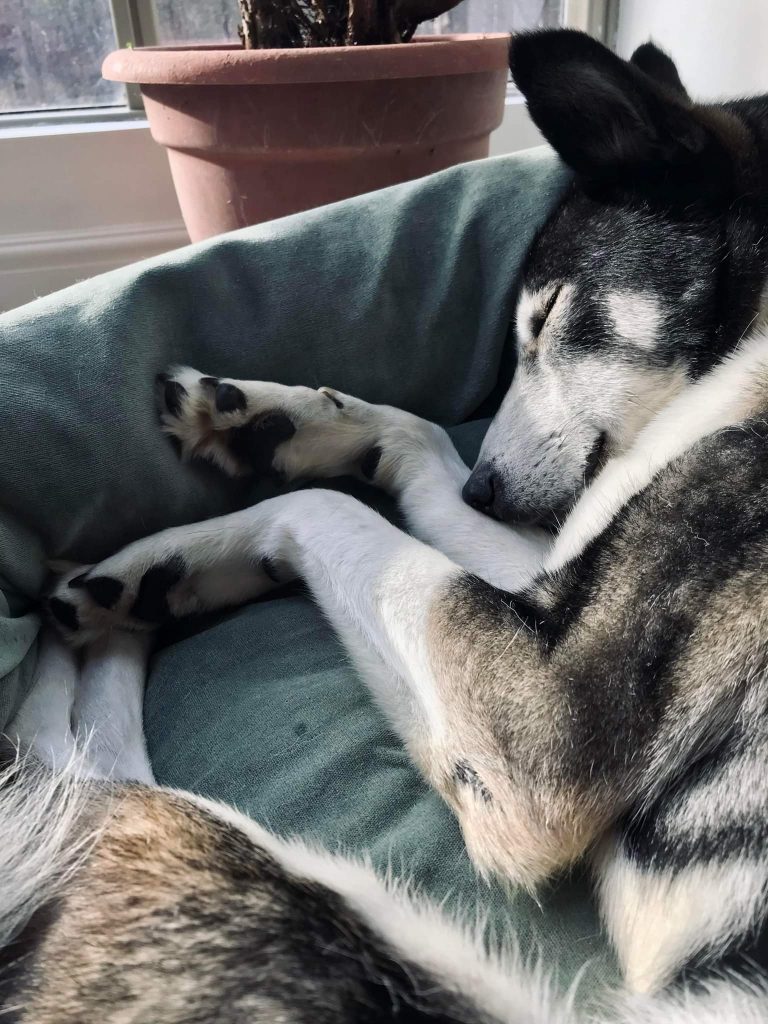 Hey I'm Thunder! I was previously a sled dog who has been looking for his forever home for over a year. I'm loving my life now but I would love nothing more than to find my forever family. I know they are out there – someone looking for a sweet affectionate guy who likes to go on long daily walks and spend lazy weekends napping and cuddling together.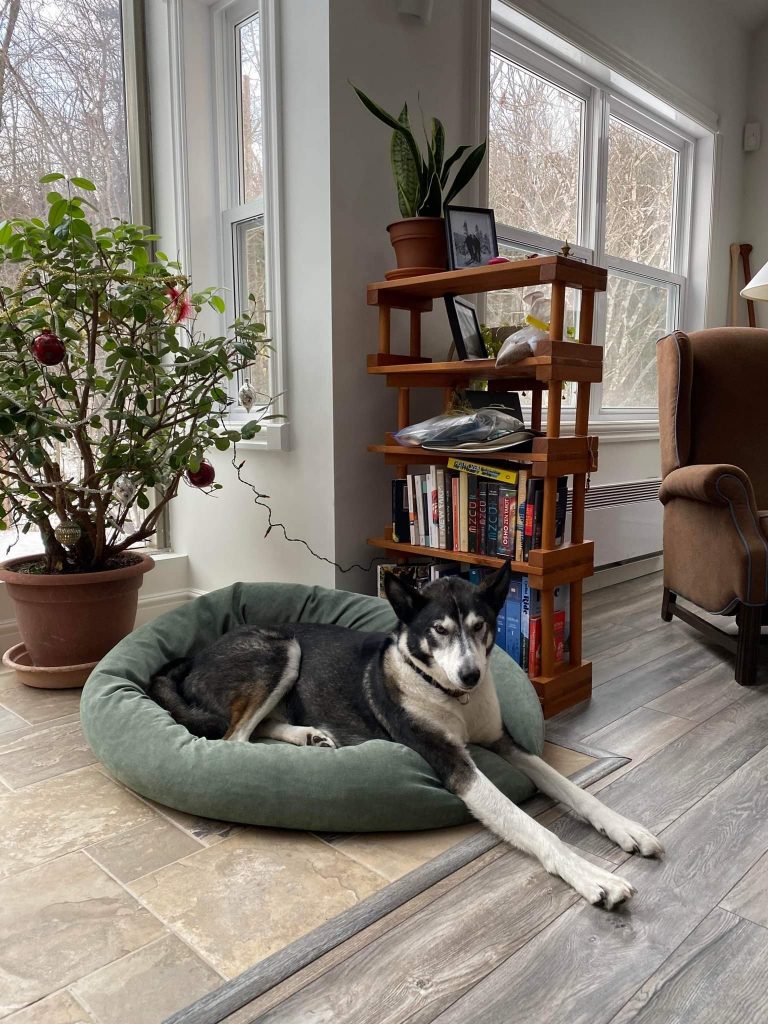 I live with another husky and she's pretty great! I've spent time with other dogs and we were friends too. I'd love to live with another dog.
I give several sweet gentle kisses, and it's not just when I want something, but when I'm just being sweet as pie! Have you ever seen those husky howling videos on the internet? Not the crazy loud annoying howls…but the cute baritone ones that melt your heart? Yeah, that's me. I like to serenade my humans.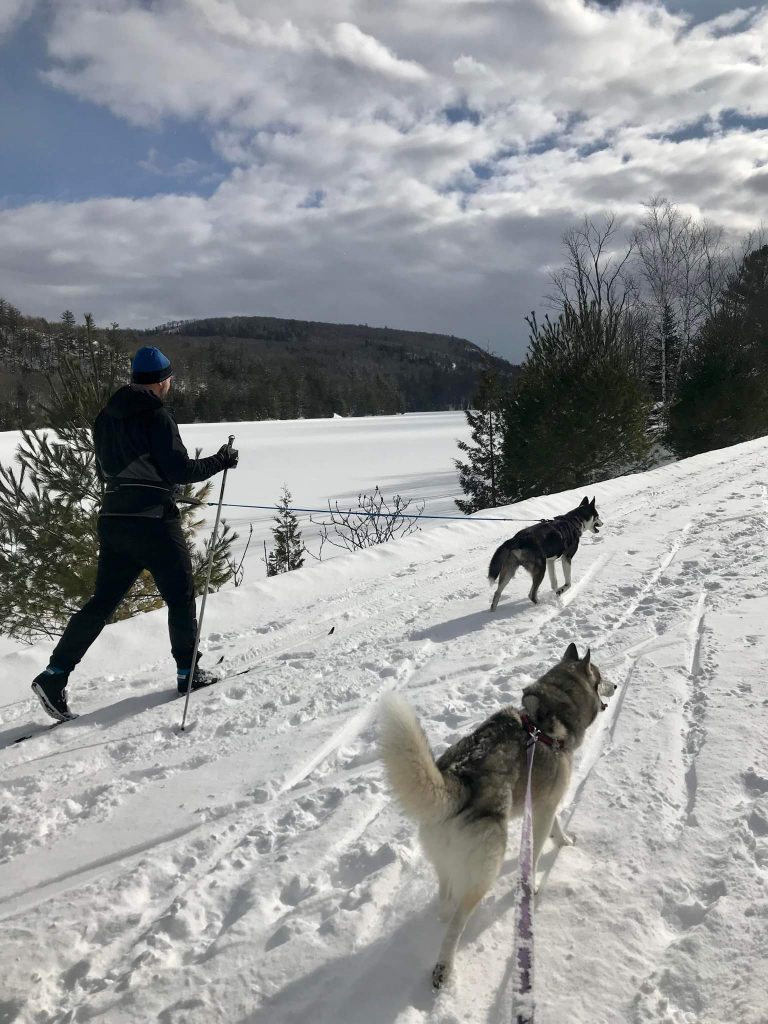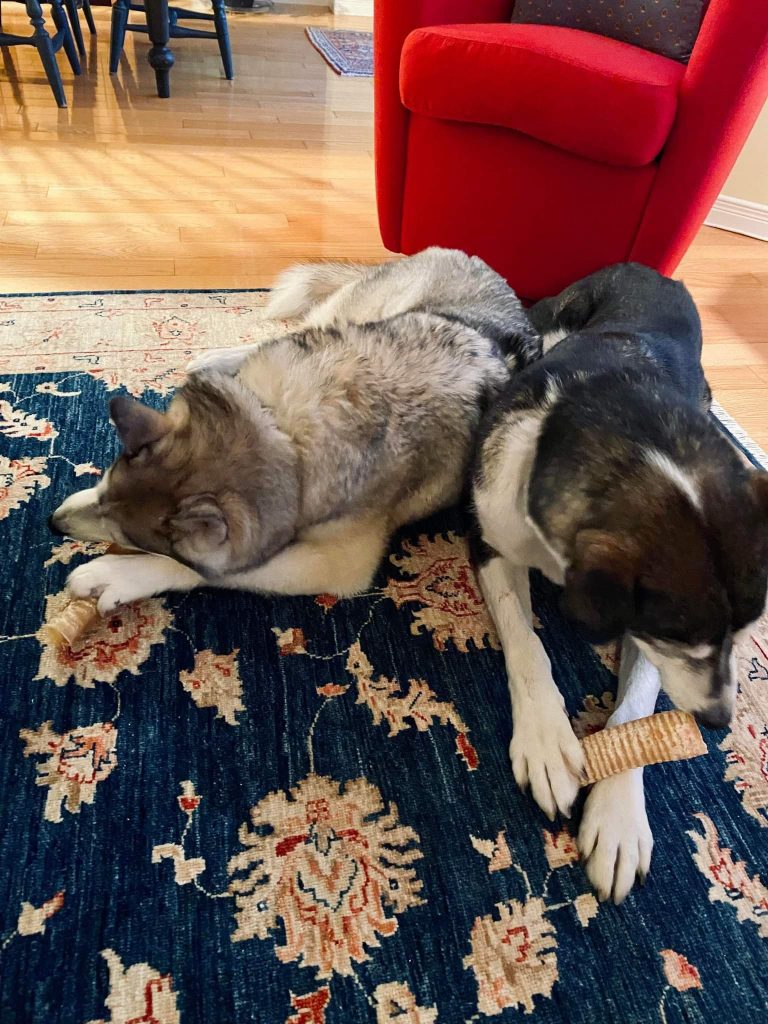 I've spent some time with kids and was great with them. I am pretty tall and because of my vision, I bump into things so older kids are probably better! I'm great with meeting new people, being handled, and taking car rides. I'm told I'm just pretty great overall.
I am fully crate trained but now that I've settled, I sometimes will hesitate to get in. I can be convinced with lots of encouragement. Treats don't hurt either.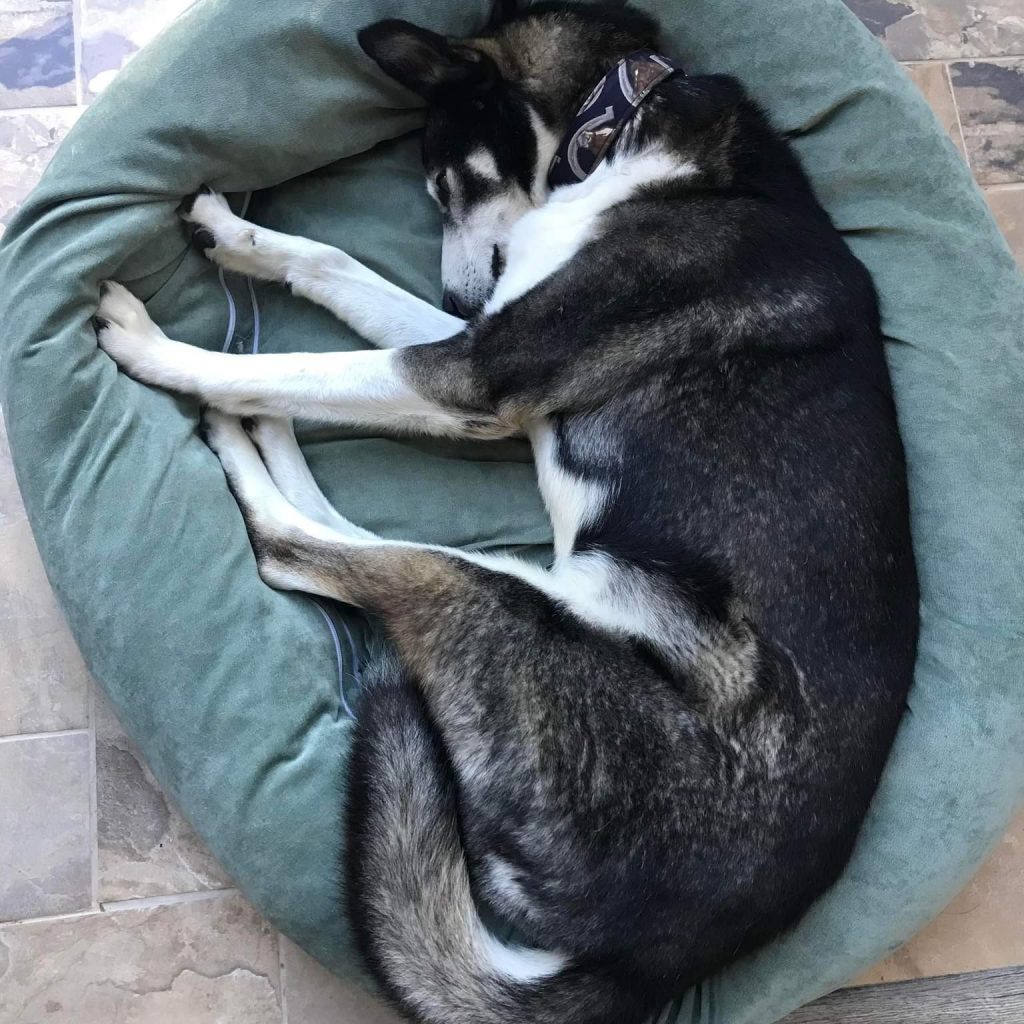 I'm older but that doesn't stop me from enjoying my walks and I have a lot of energy to burn when I'm outside. I need about an hour of exercise a day. I'm a strong active fellow who pulls on walks (I was a sled dog after all) but my halti helps a lot with this. Once I'm properly exercised, I'm all about professional-level napping in the coziest dog beds.
I can still spot every rabbit and squirrel. I even tried to steal a cat shaped knick knack that I noticed so I shouldn't live with any cats or other small animals besides dogs. They're just too exciting!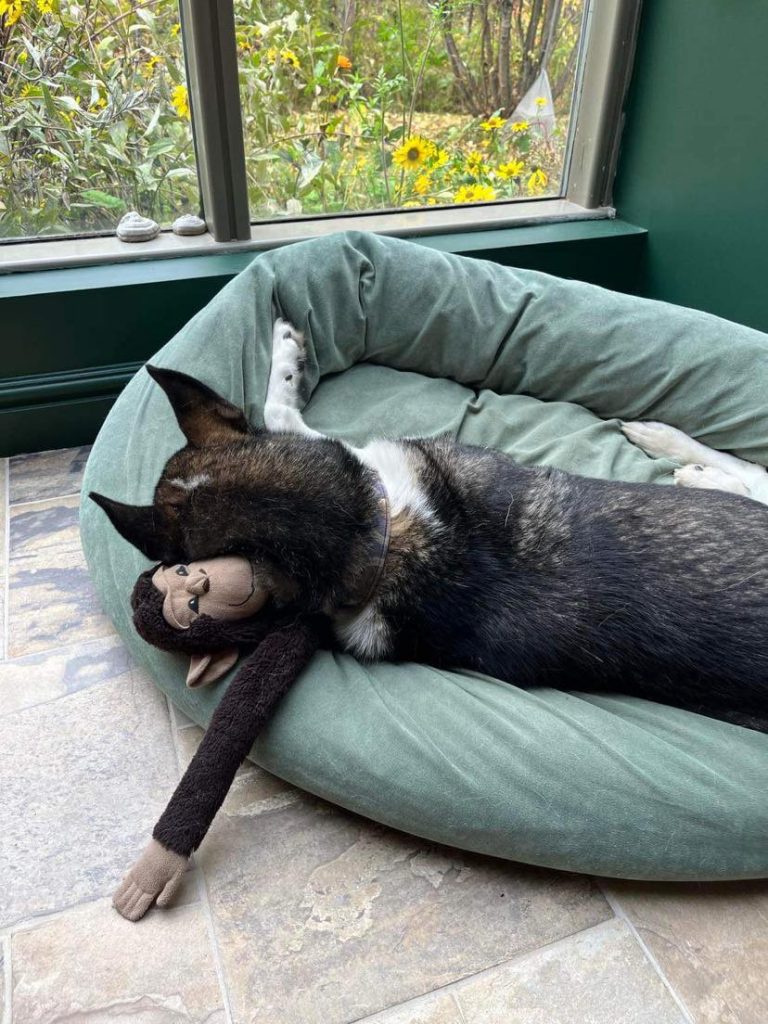 You may have noticed my cloudy eyes. I have limited vision but it doesn't stop me!
As for my Spondylosis, it's recommended I refrain from running or jumping up and down or on/off things, but that walking is actually really good and should be kept up regularly to prevent fusing of the spurs. Maintaining a lean figure to help with pain management is also best. I can do a few stairs no problem, without any help, but I shouldn't be doing a full flight of stairs due to my spondylosis. A ramp or a home without stairs would be perfect for me.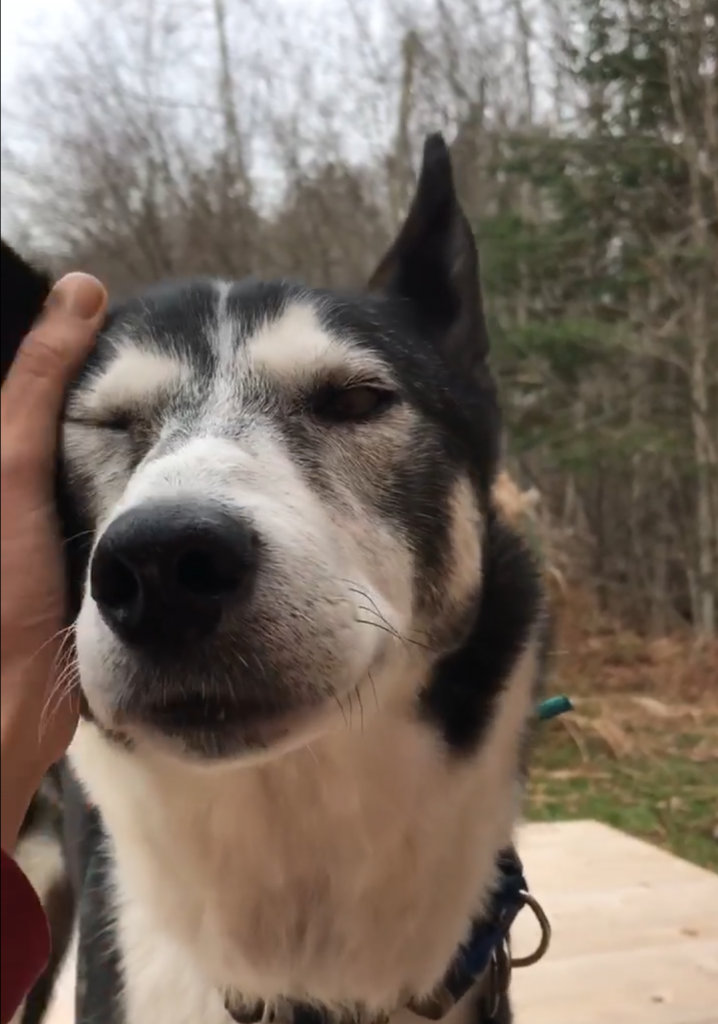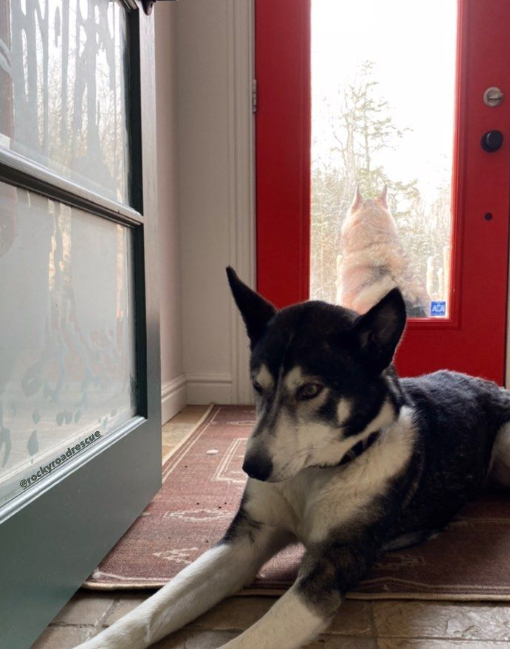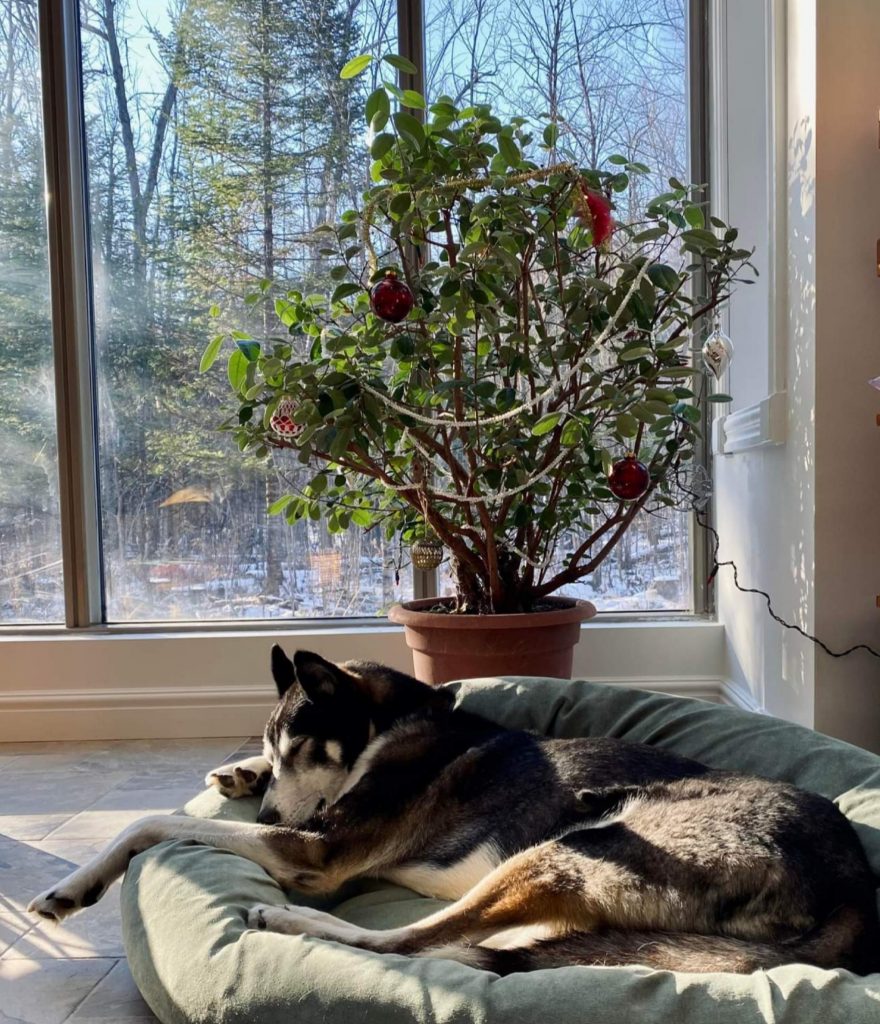 Do I sound like a good match for you? Apply now!