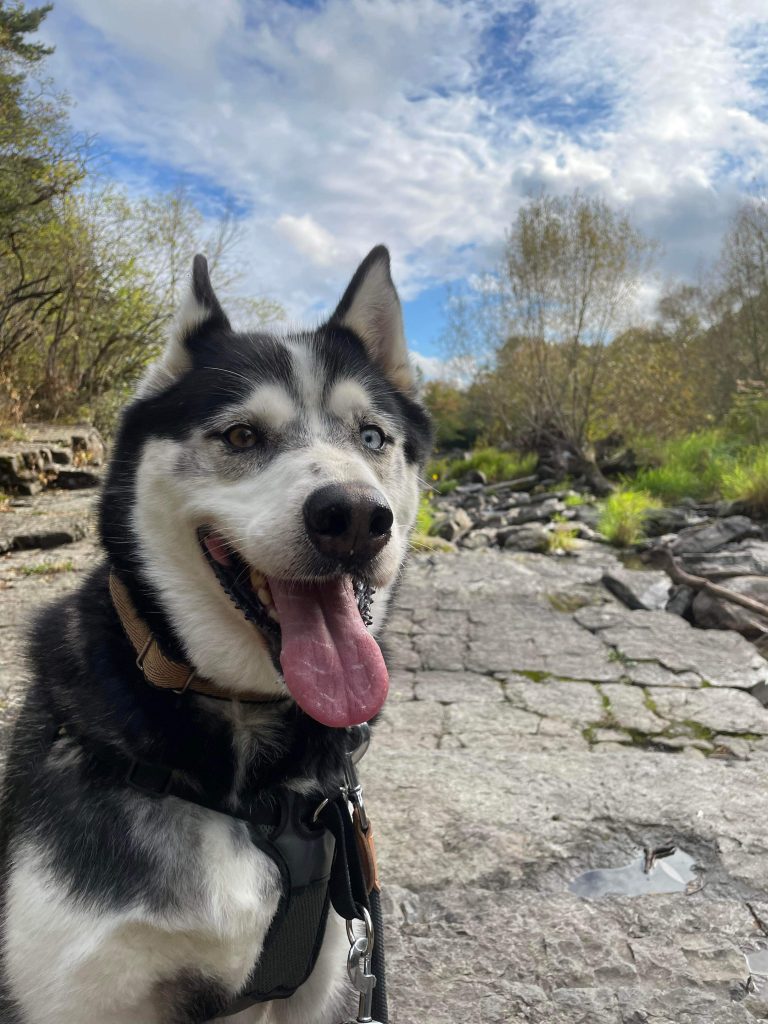 Breed: Husky
Age: approx 8 years old
Energy Level: Medium
Size: XL (87lbs)
✅Housetrained
✅Crate trained
✅Dogs with proper intros and personalities that mesh with mine.
✅Kids. As there are some areas of my body that I don't like being touched, older kids only please!
❓Cats. Untested.
Medical: Need tooth extractions. Paid for by the rescue. Arthritis in knees, supplements are helpful. Needs to lose weight – ideal
is 80lbs.
Hey I'm Vodka, also known as Vod or Voddy! I very recently retired from sledding but have quickly grown accustomed to the finer things in life, like soft dog beds.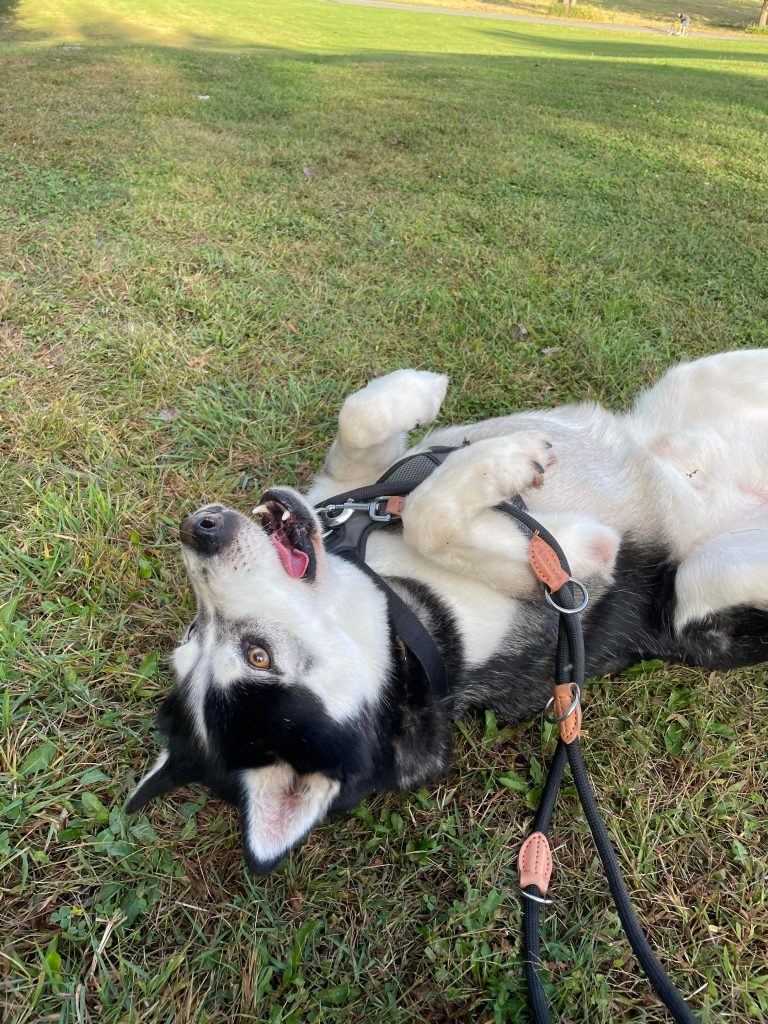 I like to greet my foster by rolling over for belly rubs – one of my favourite things. I also like to give her kisses. Once I warm up to you (and it doesn't take long) I'll show you my belly and give you kisses, too! I also like to tuck my ears back and do a little dance when ever there's an incoming walk or treat.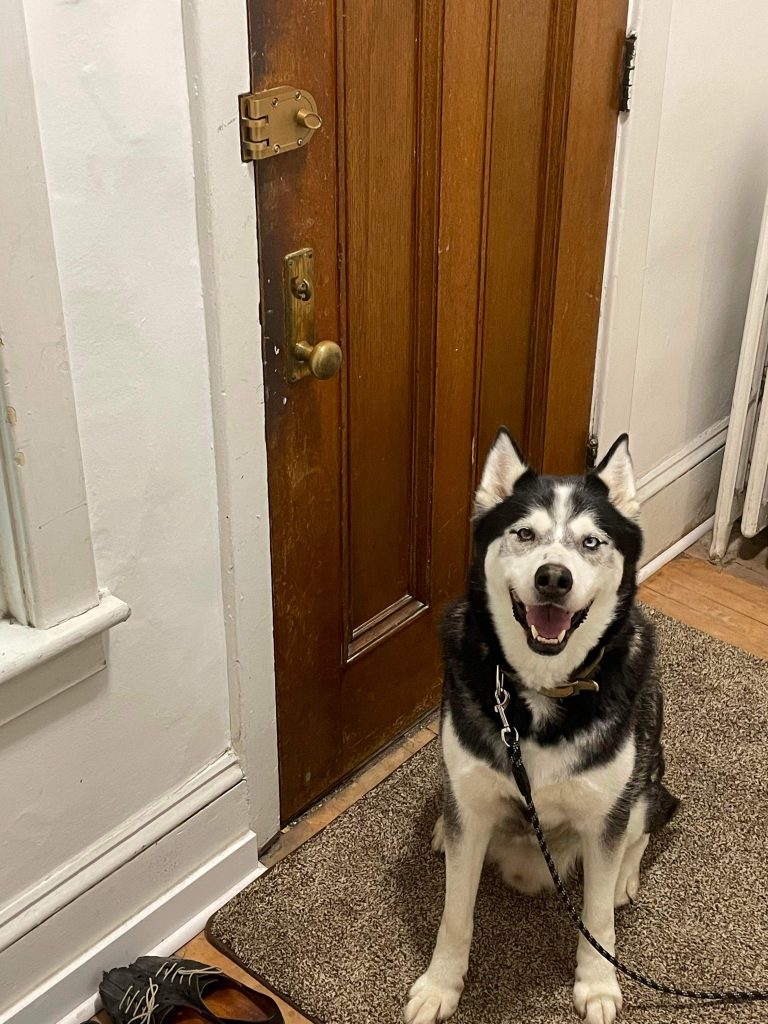 I really like my crate and go in and out of it when it's left open. I've been left in it closed for 4 hours and did great! Because I'm a big guy, I do sleep on a dog bed outside of my crate at night so that I can stretch out and move around as I please. I'm non-destructive so this works well! I'm pretty laid back in the house unless there's a meal being prepared and then I must fulfill my role of taste tester.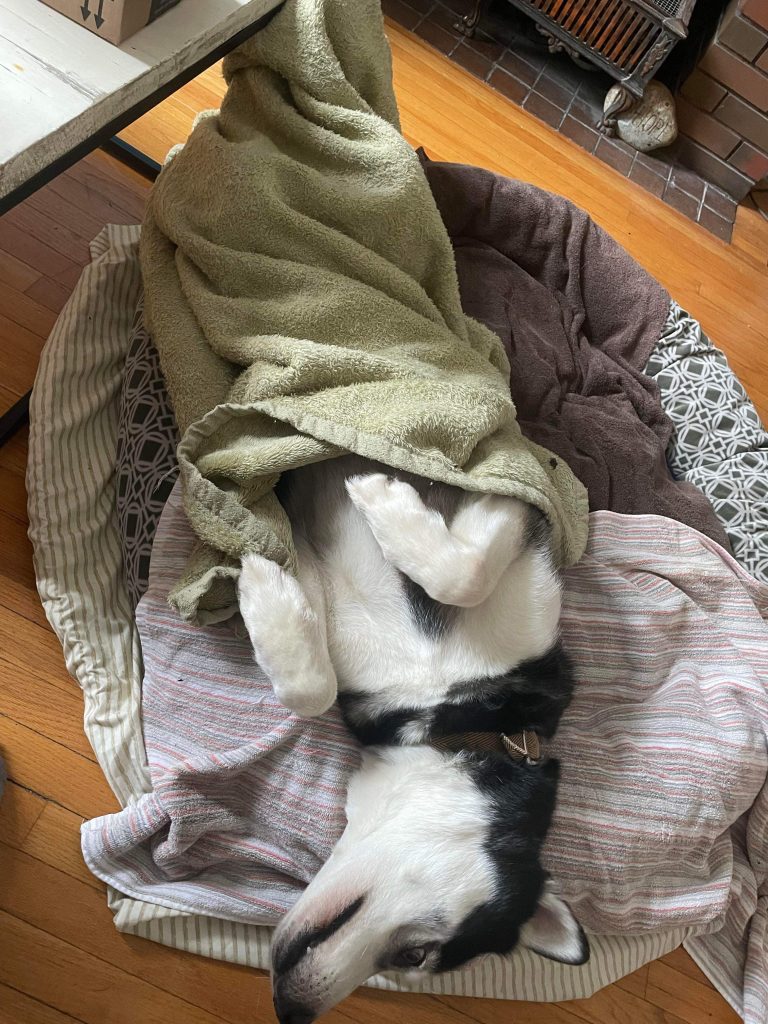 I do pull on leash (I was a sled dog after all) but walking with a harness and gentle leader is working well. My foster is helping me practice redirecting as I do have prey drive and like to pull extra hard when I see a squirrel. I also get excited when I see dogs so we're working on this as well. I've been told I'm already doing much better. Proper walking tools are a must as I am a strong guy.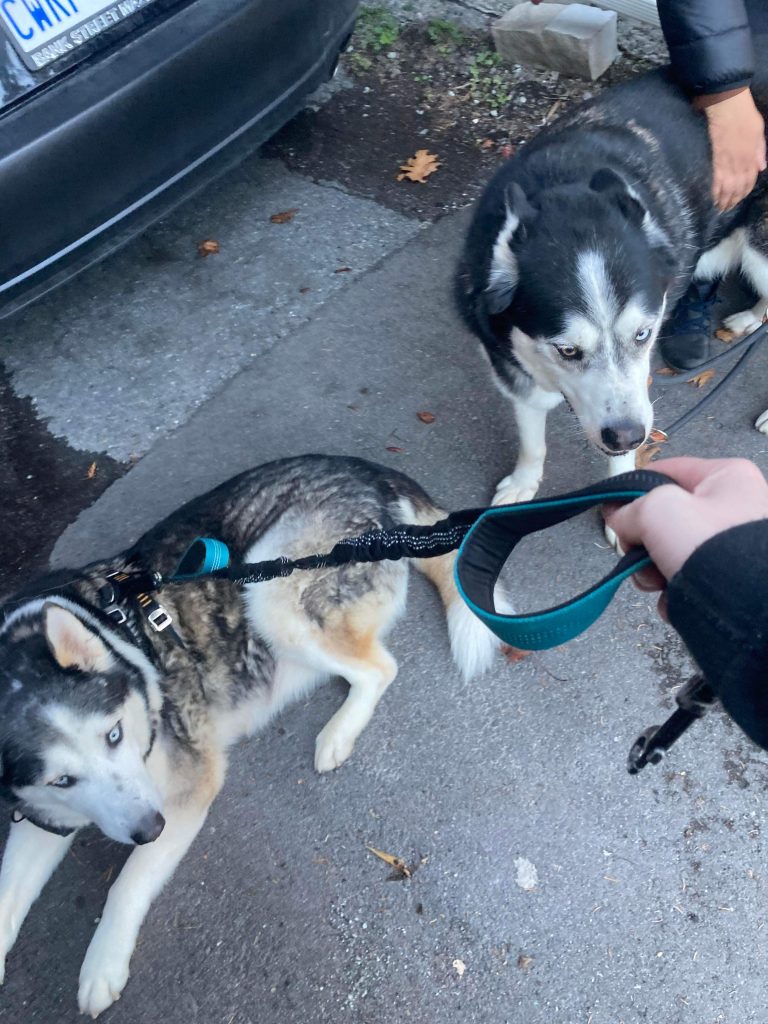 Since I like human attention so much, I'd love to live in a big family or with someone who will include me in their adventures! I'm gentle with people so probably would do fine with kids, but I don't like having certain parts of my body touched, like my paws, so older, dog-savvy kids only please.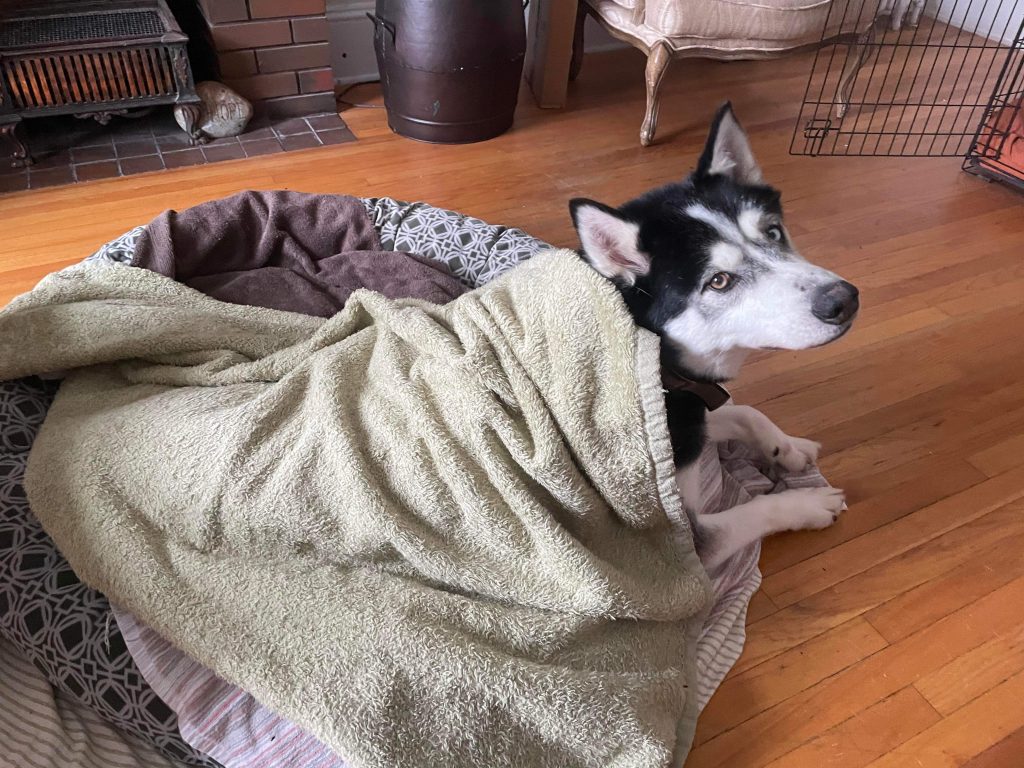 My foster says I'm the best boy and anyone would be lucky to have me. If we sound like a match for each other, fill out an adoption application today!