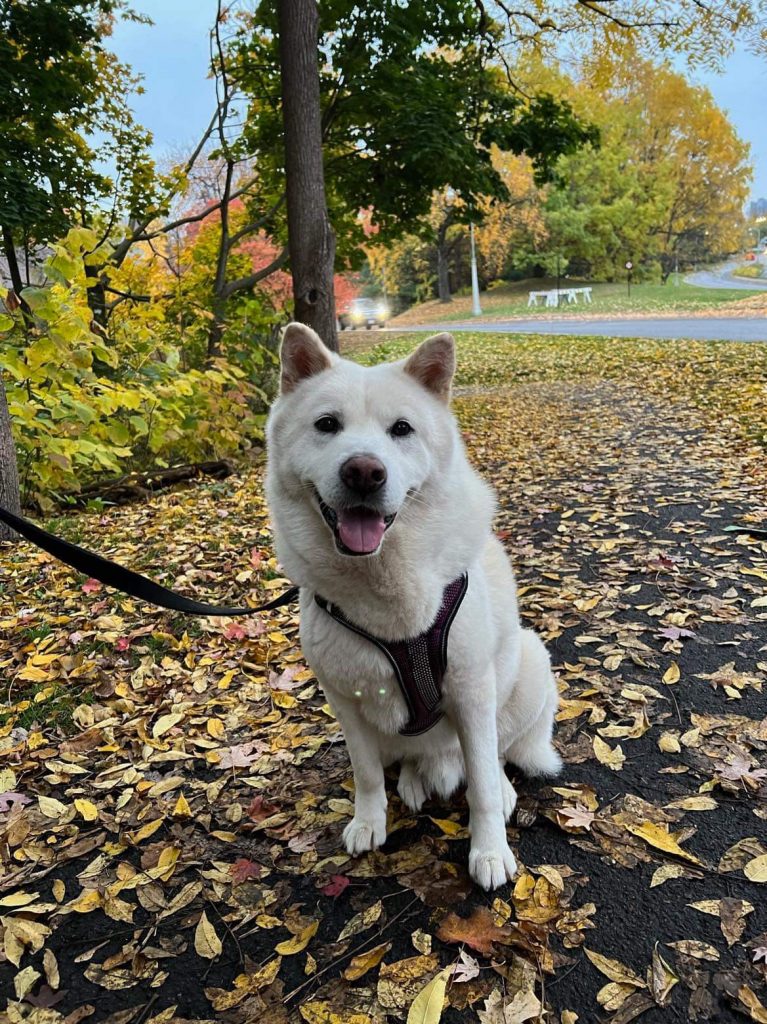 Breed: Pungsol mix
Age: Approx 4 years old
Energy Level: Medium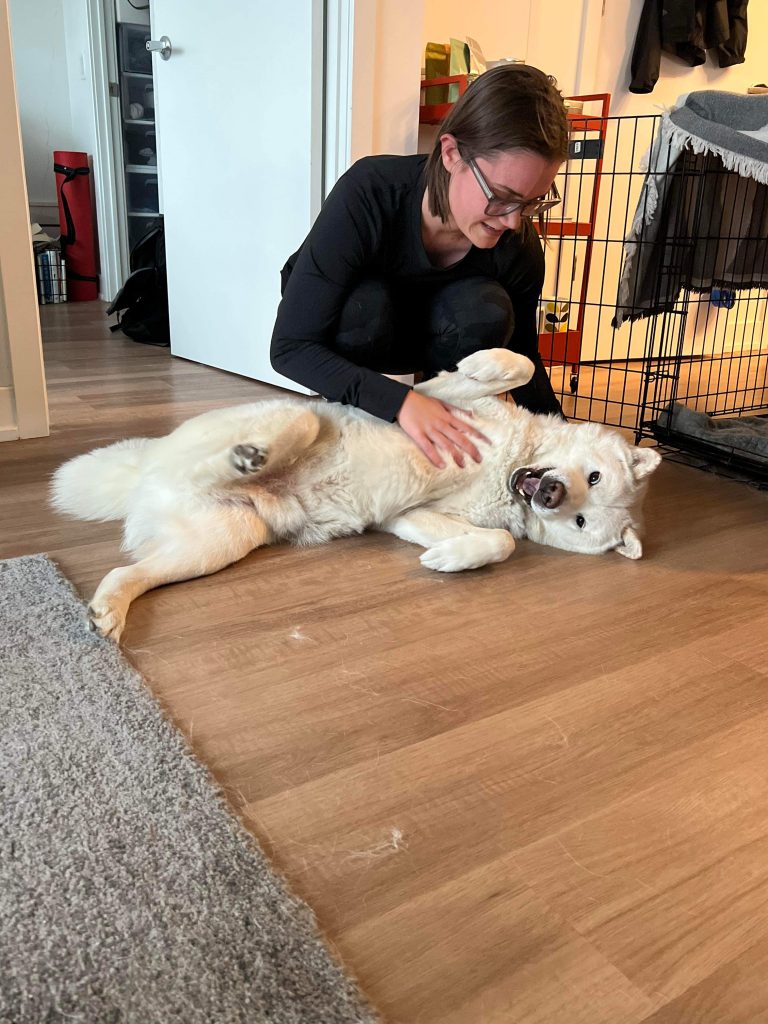 ✅Dogs with proper intros.
❓Cats. untested.
❌Kids. While Bear has been around kids in his previous foster home and did great with them, we are looking for a home with no kids (under 16 years of age) due to his bite history.
Behavioural: Bite history. Please email 'adopt@rockyroadrescue' for full details if interested in adopting Bear.
Originally from a rescue in South Korea, Bear (formerly named Pungdol) is back with us after being adopted for a year.
Adored by his fosters, Bear has settled in well and enjoys learning new tricks, going for walks, taking naps, and being brushed. Bear likes to greet his fosters with a big smile and a greeting that according to them, will definitely make your day better.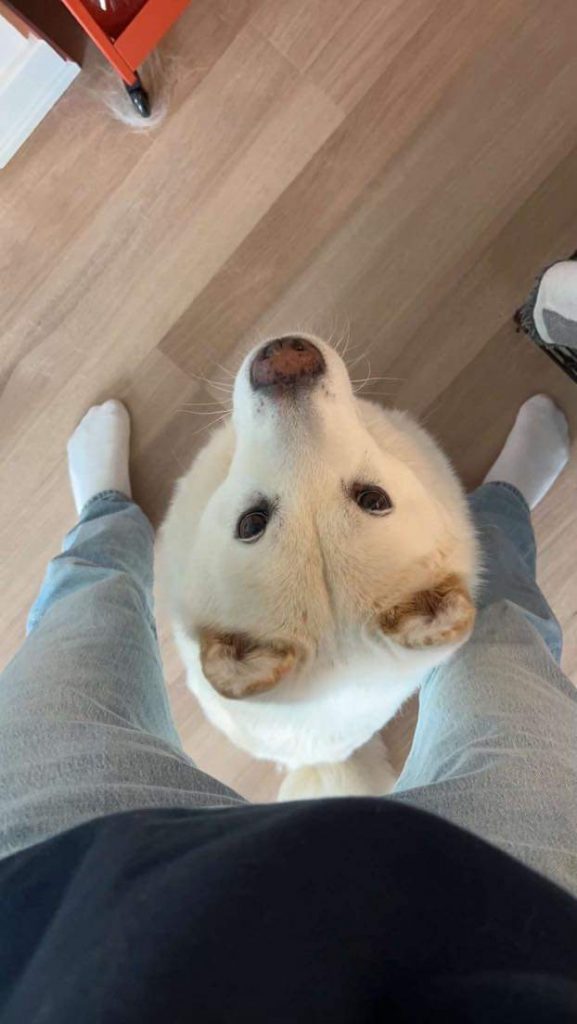 His initial first few days back in foster care were rough, as he was unsettled and anxious. Bear ended up biting his foster after being startled. An adopter who is familiar and comfortable with dog body language is a must.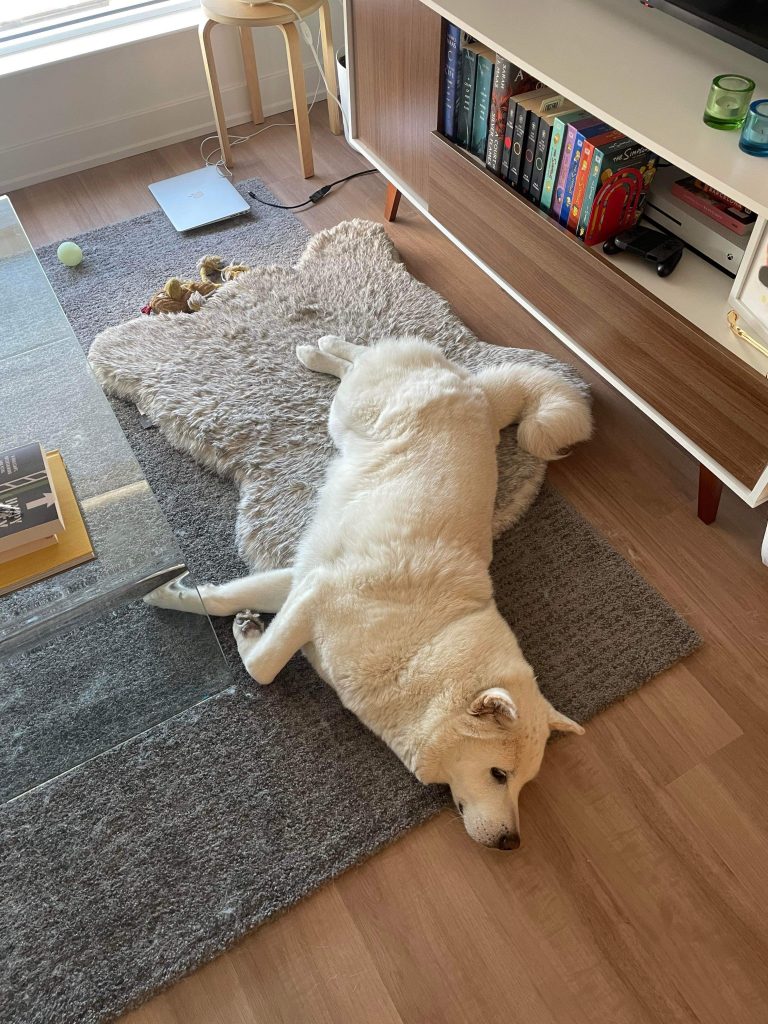 Bear is incredibly affectionate with his trusted people, often burying his head fully in their laps. He is wary of strangers and should be handled as such.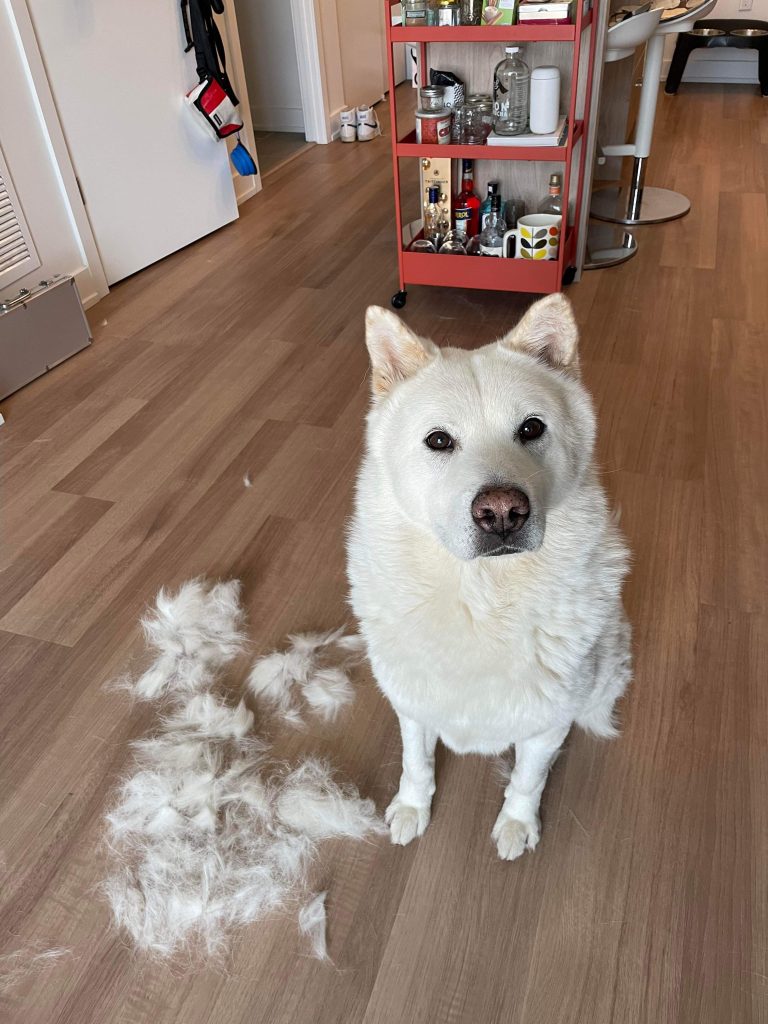 Bear has a medium amount of energy. He is happy to nap and happy to walk with you.
Bear's crate training is a work in progress. He can be led in with treats. He is non-destructive when left loose and alone.
If Bear sounds like a great match for you and vice versa, apply today!