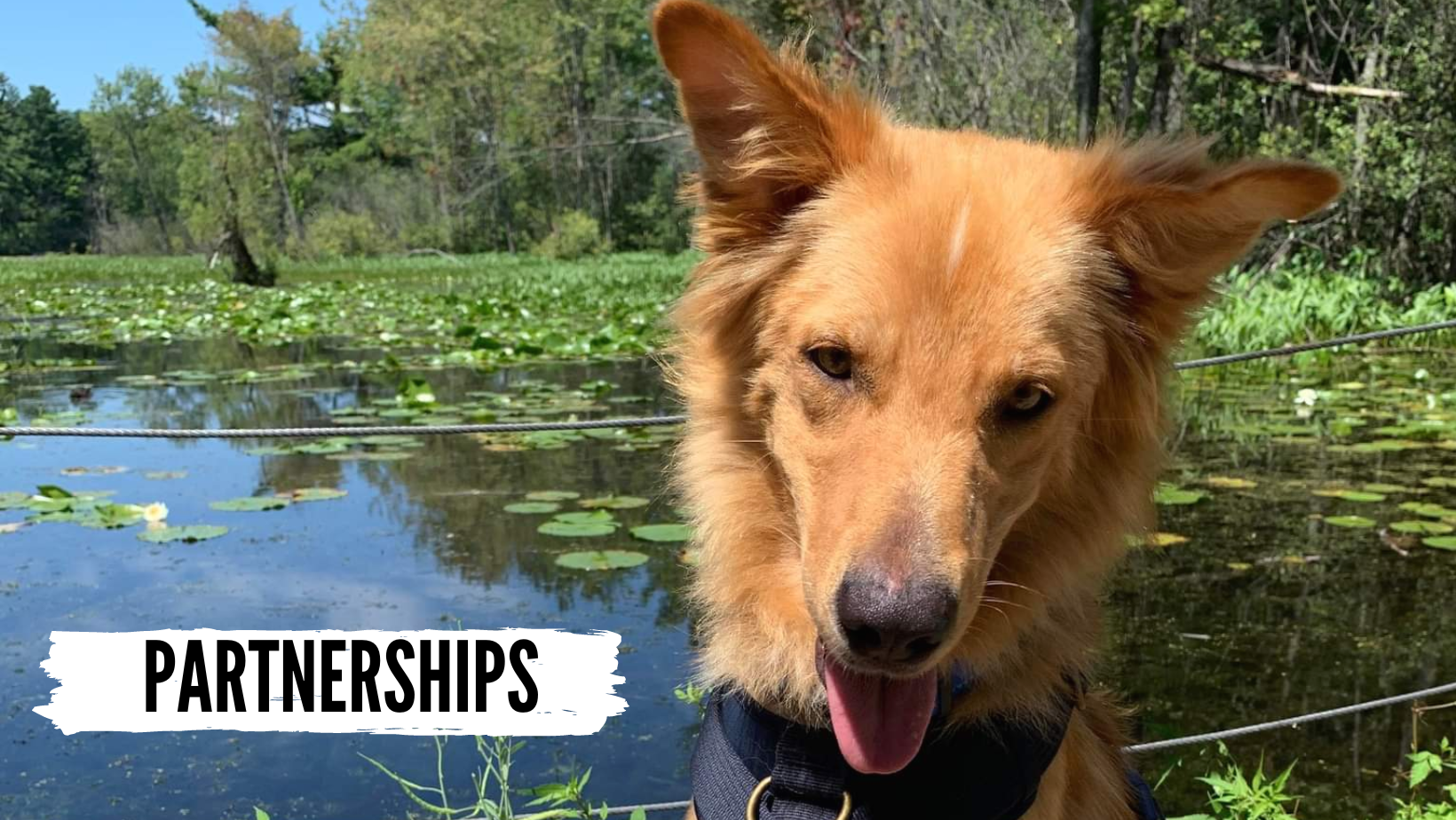 Look, we know we aren't the only rescue in town – or even in the province. In fact, we love working with other rescues to help save dog lives. (We even reach out to support non-dog rescues, though our priority will always remain dogs.)
To us, being a partner means a few things:
Meeting the needs of homeless dogs – Sometimes a dog gets brought to a rescue that just doesn't have the resources or audience to find it a good home. For example, a Great Dane might be brought to a rescue that really specializes in lap dogs. For the dog's sake, and for the best use of resources, it's better to send the pup to a rescue that has the facilities and training skills to handle that kind of dog.
Supporting other organizations so everyone achieves their goals – We're happy to post and promote dogs that are in the care of other organizations (though we ask the "owner" rescue to handle screening, and adoption).
Working together – who says we can't do events together? Talk to our events coordinator if you're interested! events@rockyroadrescue.com.
It's a win-win!
Sponsorship
We are also extremely grateful to have some pretty generous sponsors who believe in our vision and values. They support the work we do by aiding us financially and/or providing much-needed resources on a consistent basis. Their generosity keeps our rescue dogs well-stocked and cared for, pays their vet bills and allows us to focus on what we do best: rescuing more dogs.
To kick things off, here are a few organizations that we already work with: our partners in rescue and our generous sponsors. Click on their logos to learn more about them by visiting their website.